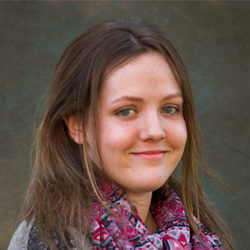 Temporary Limited
Licensed Psychologist 
Office Hours for Ms. Rice: 
Mondays:  11:00 am - 7:00 pm 
Fridays:  1:00 pm - 7:00 pm
Sarah Rice is a Temporary Limited Licensed Psychologist. She completed her Master of Science in clinical psychology at Eastern Michigan University and her clinical practicum at Albion College's Counseling Services. She has served as a therapeutic support staff member at Keystone Child & Family Services, provided in-home therapy services through Albemarle County Department of Social Services, and worked as a behavior technician at Novel Responses, Inc. to provide ABA therapy for children with autism.
During her time at EMU, Sarah actively participated in the Child & Adolescent Psychology Lab and the Pediatric Psychology Lab. She presented research at local and national conferences on topics related to the impact of pediatric chronic illness on families, neurocognitive late effects of childhood cancer survivors, and child/adolescent management of severe food allergies.
Sarah has spent the past year working in private practice settings, providing treatment and diagnostic assessments for children, adolescents, and adults with various behavioral and emotional challenges. She provides services for individuals with a variety of concerns such as anxiety, depression, chronic illness, academic difficulties, grief, social difficulties, trauma, impulsivity, and parenting struggles.
Currently, Sarah is affiliated with the following professional organizations - American Psychological Association, Michigan Association for Infant Mental Health, Washtenaw Psychological Association, and the Michigan Psychological Society.