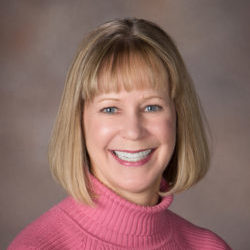 Office Hours for Dr. Anan: 
Tuesdays : 10:00 am - 7:00 pm 
Dr. Ruth Anan is a Licensed Psychologist and Board Certified Behavior Analyst. She completed her PhD in clinical psychology at Wayne State University and her internship and postdoctoral fellowship in pediatric psychology at Children's Hospital of Michigan. Dr. Anan served for 15 years as the Director of the Early Childhood Program at William Beaumont Hospital's Center for Human Development where she conducted diagnostic assessments for children with a myriad of developmental, behavioral and emotional challenges. Dr. Anan also provided pediatric psychology services to Beaumont's cranio-facial and hematology-oncology medical teams. She was on the bio-medical staff at Beaumont Royal Oak and was appointed Associate Professor at Oakland University-Beaumont Hospital School of Medicine.
Dr. Anan has considerable expertise in the diagnosis and treatment of autism. She is co-author of the book, Encyclopedia of Autism Spectrum Disorders .  She established Beaumont's HOPE Center to bring behavior analytic treatment to children with autism spectrum disorders. Dr. Anan was first author of an article published in the journal Behavioral Interventions describing the improvement seen in the first 72 children treated in the HOPE Center.
Dr. Anan's passion to improve the lives of Michiganders with autism spectrum disorders led to her considerable state task force participation. From 2005-2007 she served on Michigan's ASD Planning Work Group, charged by the Human Services' Directors to recommend appropriate screening, assessment and evidence based intervention for young children with autism spectrum disorders. From 2010-2012 she worked on the Michigan ASD State Plan Advisory Committee. Prior to the passage of Michigan's autism insurance reform legislation in 2012, Dr. Anan testified in the State House of Representatives in support of Michigan's autism insurance reform legislation. From 2012-2013 Dr. Anan served on the Autism Alliance of Michigan's Task Force on the Evaluation of Autism Spectrum Disorders.
In 2014, Dr. Anan established an independent psychology practice, providing diagnostic evaluations and therapy services. She specializes in the treatment of individuals with selective mutism using evidence-based techniques to gradually facilitate children's successful verbal participation in school and other community settings. Dr. Anan was first author on an article describing behavioral treatment of selective mutism. Since 2011, she has served on the board of directors of the Selective Mutism Association.
Dr. Anan finds teaching to be immensely rewarding. In the past, she has served as adjunct faculty in the departments of psychology at Eastern Michigan University and Western Michigan University. Starting in 2017, Dr. Anan has served as core faculty at the Michigan School of Professional Psychology where she directs a certificate program in applied behavior analysis. This series of classes prepares aspiring behavior analysts and has been designated by the Behavior Analysis Certification Board as an approved course sequence.